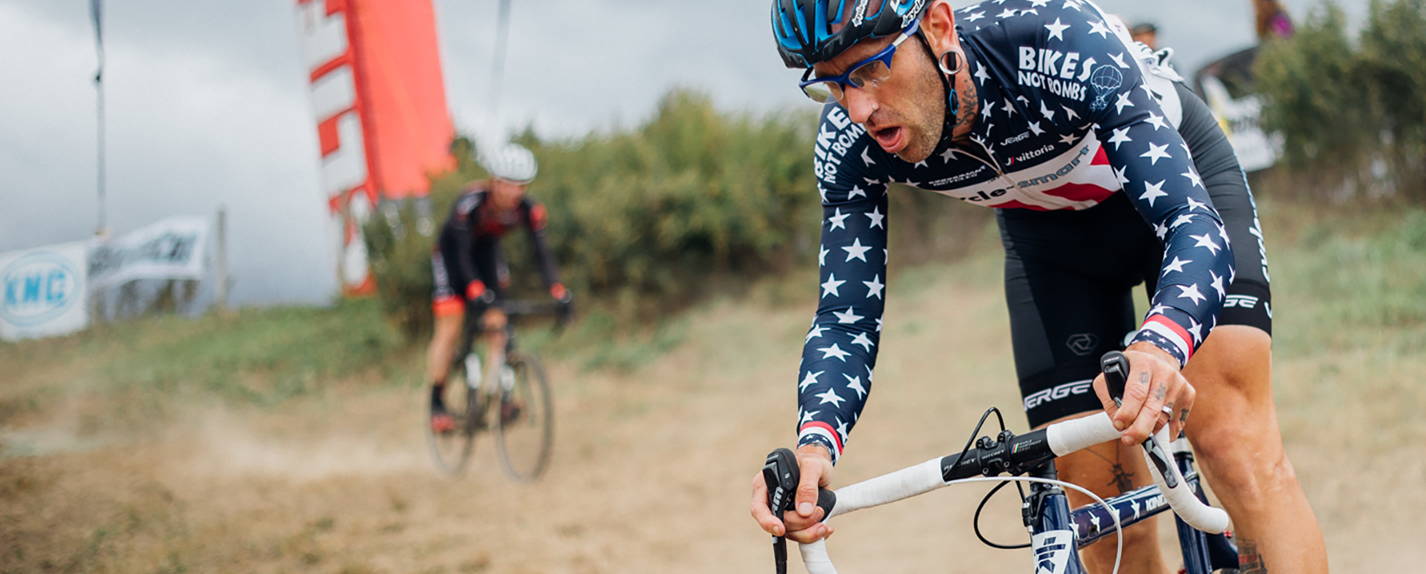 KINDHUMAN BICYCLES: FOR ROADS AND POSSIBILITIES THAT ARE ENDLESS
People often ask us, "Why the name KindHuman?" From the very beginning, it was important that no matter what this company did or became, it would make people feel good for being a part of it; customers, athletes, and employees alike. Our name could never be some faux Italian-sounding word, or go-fast moniker. That wouldn't be true to who we are, or the business that we wanted to create. Our name is an obvious play on the word, "humankind." Although bikes are machines, they are very human-centric. A wise man once said that the bicycle is mankind's greatest achievement. Bicycles bring people to new places and into new communities. They foster community among riders and create experiences that last a lifetime. They propel us forward. At KindHuman Bicycles, we like to say that we make bikes for everyone. No matter your shape, size, ability, or background - we hope to embody our namesake by treating people with kindness, by being approachable, and most importantly - by delivery the best possible product and experience we can. We've spent time working for companies that claimed to have a certain level of values. At the end of the day, these companies rarely practiced what they preached, it was marketing and it didn't really mean anything. By calling our company KindHuman Bicycles, it was a promise that we made to ourselves that we'd stay committed to our purpose.
KindHuman Bicycles was born from the desire to create bikes for all people. We're revolutionizing the way people buy, build and ride their bikes.
BETTER BICYCLES, DONE RIGHT
We have changed the way bicycles are manufactured, assembled and sold because the traditional model that this industry has operated on for decades, is flawed. It's wasteful, it's slow, and it leaves customers spending more for less. What's worse is that historically ignored segments of the market - women - are left with sub-par products and limited options. It's easy to see why. The traditional model has a product manager design and spec a bike in up to eight versions, nearly eight sizes, various colors, with various levels of spec, and at various price points. These 256+ SKUS are then manufactured, assembled, often times paid for months or even years in advance and two years later are shipped to a retailer's store.
At KindHuman Bicycles, we've reversed the system. Larger brands have admitted that they cannot do what we do today: Custom Built Bikes, because we are not entrenched in an outdated business model. We can and do give riders exactly what they want, in a time-frame that is effective, and at a highly competitive price. We give our riders more bike for their money. We are venturing into newfound territory with Custom Paint and Assembly in North America; and through hybrid sales channels that exist digitally and in real space through our KindHuman Fit Center concepts.
It's not like we have reinvented the wheel. No, we've just built a better one. One that is designed, painted and built for you.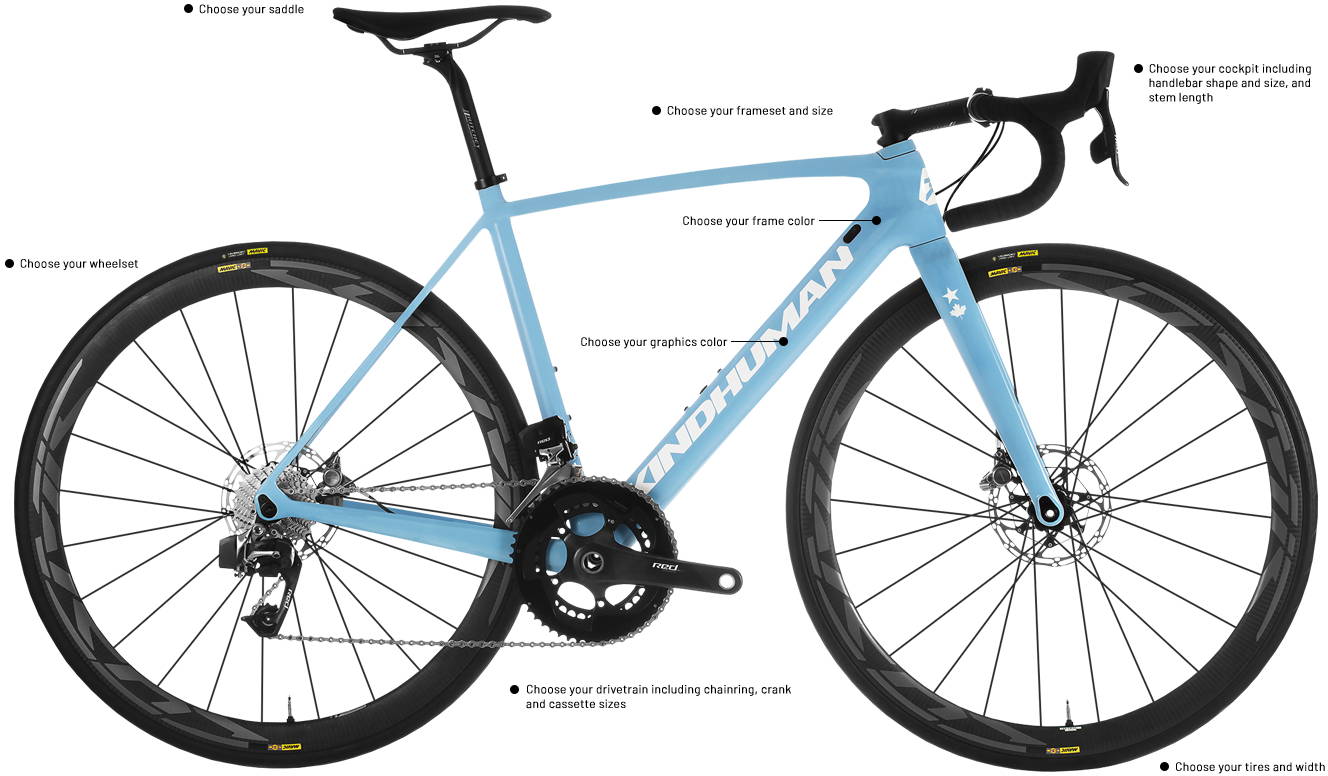 A MESSAGE FROM THE FOUNDERS
KindHuman Bicycles was founded by Adam Abramowicz , Gavin Brauer, and Ayal Rahat. The three have always wanted to create a bike company and make their own bikes. Adam used to draw concepts for BMX bikes that he wanted to race. So he would send these designs and ideas off to companies, he was 10-11 years old at the time, though sadly he never got a response back. Ten years ago, Adam started a cycling club that would evolve into one of the largest in the United States which would go on to inspire the founding principles of KindHuman. Gavin walked into a sporting goods store when he was 12-years-old and it all clicked; he knew what he wanted to do with his life's work. When he was in grade seven, he had the opportunity to participate in a bike mechanic class as part of metal shop where he had the chance to weld a bike. Ayal was a former professional level racer who grew up helping his father run bike tours in Israel before moving to Toronto and helping Adam and Gavin to make the company what it is today. Even early on, the KindHuman team were infected with the idea that they could make their own bikes one day. They even had the audacity to think that they could improve the way people buy, build, and ride them. KindHuman is not just a bike company for the founders, it is a vehicle for them to bring more people to the sport, to empower cyclists everywhere, and to give back to the sport that they love by helping to grow cycling in their communities.
"As bicycle makers, we pour our hearts and souls into every decision we make : from the materials we select to the custom options that we offer. We believe that everyone deserves to feel valued and welcomed when they interact with a performance bicycle company. And at KindHuman Bicycles, performance and service are treated in equal balance. One is never compromised for the other. We are going to make beautiful products that perform, that people want to ride, and we are going to use our position in this industry to get more people riding them." -Adam, Gavin & Ayal