What Makes High-Modulus Carbon Fibre So Great?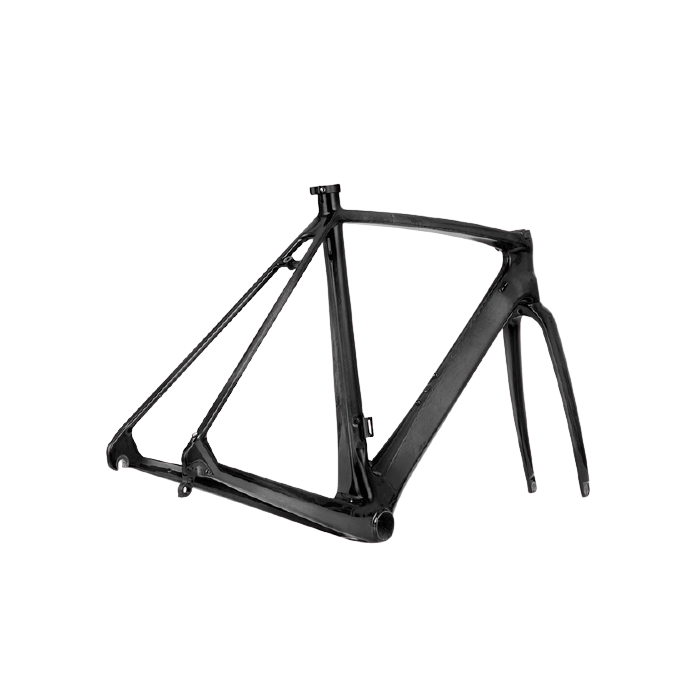 We often receive calls from our customers after their first ride on their new bike. There is one constant word we hear time and time again - "Wow."
So what is it about our bikes that have delighted so many customers over the years? One answer is our choice of world class materials such as high modulus carbon fibre.
It's no secret that a lot of bike brands like to throw around words like high-modulus, or aerospace-grade when it comes to talking about carbon fibre. Some companies go so far as to give them cool-sounding monikers which can sometimes make things even more confusing. So we'd like to dispel a few common misunderstandings about carbon fibre. We hope it will help you better understand why our high-quality materials make a huge difference in the performance of your KindHuman bike.
WHAT IS HIGH-MODULUS CARBON FIBRE?
Carbon fibre is rated for its tensile strength. The higher the modulus, the stiffer it is. However, stiff carbon is also brittle carbon. A stiffer bike is more efficient, and handles better. What we call high-modulus in the bike and sporting goods industries however is closer to a medium-modulus compared to the aerospace and military industries.
SO, THE HIGHER THE MODULUS THE BETTER THE BIKE?
Yes and no. Many companies tout their use of "ultra high-modulus" materials, but if a bike were to be built solely with ultra high-modulus materials it would be far too brittle for regular use. Medium and lower-modulus carbon fibre offers built-in vibration dampening for a smoother and more enjoyable ride quality. Top-quality bicycles use a blend of high-modulus carbon in the most optimal places to maximize it's benefits, while integrating medium, and lower modulus materials to improve durability and smoothness.
WHAT DIFFERENCE DOES RESIN MAKE?
Without resin, carbon fibre bikes wouldn't exist! Resin is a thermoset polymer that is used to cure the carbon fibre layup in the mold so that it holds it's shape once it's heated. The trick is to use as little of it as possible because too much resin can add weight, and make the ride feel dull - which is the opposite of what you want in a high-quality bike!
WHAT MODULUS CARBON FIBRE DO KINDHUMAN BIKES USE?
That depends very much on the model! Both our Kampionne Aero Road and Kensuke Gravel models use Toray T800 carbon fibre. This is classified as a high-modulus grade and is unique in that it is light, stiff, but still extremely durable. It's the "sweet spot" blend of stiffness and durability. We use more of it in our Kampionne, while we integrate mid-modulus T500 on our Kensuke to increase it's durability for all of your off-road adventures!
WHAT MAKES KINDHUMAN CARBON DIFFERENT?
The truth is that most bicycle manufacturers use carbon materials form the same 2-3 providers. The difference is how much of it we use, what grades, and where we apply it to make the best possible bikes that we can. Many companies offer more affordable models that look a lot like their top-of-the-line bikes with more budget-friendly components. Unfortunately, those bikes are built using lower grade carbon fibre and more resin. This leads to a ride quality that is sub-satisfactory.
You deserve better. At KindHuman, we believe that building a bike you'll love begins with a world-class frameset. That's why we only offer one frameset built using the best materials, applied to the right places, for a ride quality that is truly world-class.
You're going to love riding your bike!
Our customer want to have fun and they want to perform at their best.
That's why everything we do is centred around you, the rider.
At KindHuman, we design for humans.
---